Order Books Online from the Author
Please Note: Books ordered through the Author will be mailed within two working days of receipt of the order.
You may order the book directly from the author online or by mail. You can also purchase from various online bookstores as indicated on the detail page for each book.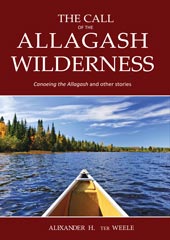 The Call of the Allagash Wilderness
$28.00
$28.00 - "The Call of the Allagash Wilderness" Hardcover Book
- United States = Free shipping
- Canada = add $15.00 for shipping
- Europe = add $25.00 for shipping
Personalization Options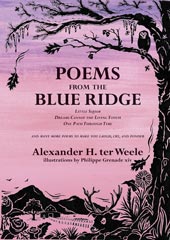 Poems from the Blue Ridge
$25.00
$25.00 - "Poems from the Blue Ridge" Hardcover Book
- United States = Free shipping
- Canada = add $15.00 for shipping
- Europe = add $25.00 for shipping
Personalization Options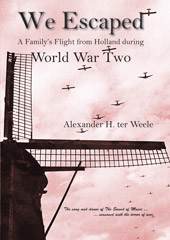 We Escaped
$28.95
$28.95 - "We Escaped" Hardcover Book
- United States = Free shipping
- Canada = add $15.00 for shipping
- Europe = add $25.00 for shipping
Personalization Options